AVIRA ANTI VIRUS 2012 Will Be Release !!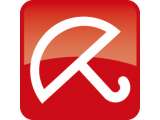 Avira's 2012 Products Emphasize Simplicity with 'Fix It Now' Button
German security vendor Avira will release 2012 editions of their security products next month, the company said.
PCMag.com recently met with Tjark Auerbach, Avira's chief executive, and Chris Weltzien, Managing Director of Avira's new North American division, to talk about what's been happening with the company.
This year marks Avira's 25th anniversary; that's impressive longevity! Also this year, the company moved from 13 scattered locations to a single building. "I much prefer meeting people face-to-face," said Auerbach. "I'm happy to drive a couple hours and talk in person rather than just use the telephone." Avira has also opened a North American office in San Francisco.
Security Products
I last reviewed Avira Premium Security Suite 10 and the free Avira AntiVir Personal 10 in the spring of 2010. That's long enough ago that Avira had fallen off my radar just a bit. Auerbach explained that Avira skipped version 11 in order to restructure the development department. "Our way was good, but not optimal," said Auerbach. "We decided almost a year ago to change ourselves into an agile development company. That's uncommon for a German company."
Although there was no version 11, Avira released two service packs for version 10, to keep it current. The coming 2012 products are the last ones using the older development style; the 2013 edition will be all new.
About the 2012 products Weltzien said, "The interface is cleaner, the communication is easier. There are more default configurations and fewer questions. My own favorite is the 'fix it now' button. If there's a problem, just click and fix it!" Auerbach noted that the typical age of an Avira user is over 45. "This is a product for the die-hards," said Auerbach, "the ones who still know how to use a C: prompt."
What about Windows 8?
I asked Auerbach for his thoughts on the antivirus protection announced for Windows 8, admitting that I haven't been impressed by Microsoft Security Essentials. "You can be impressed or not," replied Auerbach, "but they have done a good job. Hats off to Redmond for building antivirus into Windows. I know some of the developers personally and they've been working like hell on this. I just hope the malware writers won't find a way to disable it."
I'll review Avira's 2012 free antivirus and full security suite as soon as they become available.
Download Avira 2012 Beta Versions
Antivirus are very important these days. Every year Antivirus companies roll out their regular yearly updates. Avira just rolled out their official beta test update for new product line of 2012 versions which includes Avira Anitvir Free antivirus, Avira Internet Security 2012 and Avira Premium 2012.
Avira Antivir is a good antivirus and we listed it in Five best antivirus post. Windows users who wish to try the latest Avira 2012, have to register on new Avira Beta Center. Avira with these new versions offer increased stability, security, reliability and usability. To make sure they have made their installation process pretty easier. With just two clicks anyone can install Avira 2012 in express mode.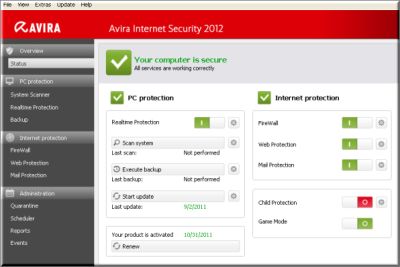 Once installed, Avira would scan the system for incompatible so ftware and for other security issues. Avira has taken special care this time in all of its modules to prevent fresh targeted malware attacks against security software . Besides this the beta builds are coming with a Fix Problem button which will provide its users a one-click solution for all issues. This makes the soft ware really handy for novice users as with this softw are makes decision for them.
Few of the major changes done in Avira 2012 are:
Firewall can now filter IPv6 addresses on adapter level.

Mail and Web protection are now functional and working in IPv6 environments.

Windows

host file protection has been introduced in all Avira 2012 versions. It was previously available only in Internet Security version.

And last but not the least, simplified UI along with Fix problem button.
As mentioned above, to get a firsthand experience of enhanced Avira 2012 beta version register yourself to Avira beta center. Avira takes few days of time to approve registration.
reference: PCMag.com, itechmag.com
Dibaca sebanyak : 2992 Kali
Rating : 1 Bagus, 0 Jelek
Facebook Feedback
My Social-Net Accounts, You can Follow.. mungkin suatu hari nanti kita berjodoh (‾⌣‾)♉
online user
Follow @agunkzscreamo
GUNAKAN KOTAK PENCARIAN DIATAS, JIKA ARTIKEL / FILE YANG KALIAN CARI TIDAK DITEMUKAN. Masukan Kata/Keyword
Pengunjung Blog yang baik adalah ia menyempatkan waktunya untuk memberikan LIKE/men-SHARE/meninggalkan TESTI/KOMENTAR. Berbagi ILMU & PENGETAHUAN kepada orang lain akan lebih bermanfaat, daripada hanya disimpan untuk kita sendiri :)

DAFTAR / LOGIN MENGGUNAKAN FACEBOOK, KUMPULKAN DOLAR DARI INTERNET

JIKA ANDA MEMPUNYAI DANA BERLEBIH DAN DIRASA BLOG SAYA BERGUNA, ANDA BISA BERDONASI AGAR BLOG INI LEBIH BAIK LAGI, KLIK GAMBAR DIBAWAH DETAILNYA

Kami Menjual & Menyediakan Kaset CD DVD KALI LINUX, Windows XP, Windows 7, Windows 8,Windows 8.1, Adobe Photoshop & seri lainnya, CorelDraw, Microsoft Office, Linux (Backtrack 5 R3 , Linux Red Hat, Ubuntu, Linux Mint, Linux Fedora, dll), sistem operasi maupun Software-Software LAMA maupun TERBARU Lainnya (KLIK DISINI) !!

Jual FLASHDISK INSTALLER WINDOWS XP, WINDOWS 7, WINDOWS 8, WINDOWS 8.1 DAN LINUX TERBARU (KLIK DISINI)

My Yahoo Messenger


Follow AGUNKz scrEaMO Tech.
AGUNKz scrEaMO on g+
Jual Ebook Murah Jasa Pembuatan Blog/Web
Tweet Favorit oleh @A_BlogWeb
ADS & Sponsor
tertarik memasang Banner Iklan DI BLOG INI, Mention or Send Me Message on FACEBOOK AND TWITTER :)
UPGRADE KE FIREFOX TERBARU UNTUK KEAMANAN DAN KENYAMANAN SAAT BROWSING ;)
Posting Terbaru Lainnya
Last Visitors
Jumlah Pengunjung (by UNIQUE IP ADDRESS)
TRANSLATOR
Pengenalan
I ♥ PARAMORE \m/▐▐▐

Knowledge is for FREE

Orang-orang lebih khawatir dan takut jika Bumi ini Kiamat, PADAHAL Kiamat terbesar adalah ketika jantungmu berhenti berdetak, sehingga tidak dapat mengumpulkan pahala, melakukan shalat & sujud kepada Allah SWT...

Takutlah ketika panca indra/ hatimu biasa-biasa saja saat mendengarkan Adzan dikumandangkan & tidak segera melaksanakan shalat,
atau mata hati sudah dibutakan & biasa saja saat membaca peringatan serta melanggar yg sudah tertulis di Al-Quran.
bisa jadi kamu termasuk orang yg dibiarkan "tersesat" di dunia & akhirat.
Kategori
Alexa Rank