Guide of Gmail Security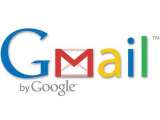 Gmail is one of the most popular free mail services from Google. In the present days, so many important and official contacts are made through Gmail. So you have to strongly secure your Gmail account, that's why no one can enter in your Gmail account. Here, I've listed some important Gmail security tips which would help you to make your Gmail account more strong and secured.
Enable Gmail https
If you sign in your Gmail account with a less secure internet connection or wireless connection then there is a chance to hacking your account. Https is Hypertext Transfer Protocol Secure which provides you encrypted and authenticated communication. It is advisable to always enable Gmail https setting:
Click on "Setting" in your Gmail account from the top-right corner.
Under "General" tab in "Browser Connection" section check the option "Always use https".
This https setting may slow down your mail service but worth to keep your account secure.
Check Details of Your Account Activity
Always check details of your account activity. It gives you the detailed information about recent access of your account like time, date, IP addresses, and location from where your account is recently accessed. If you see any unwanted activity in your account detail information, immediately change your password. The details of information can be viewed by clicking on "Details" link bottom of your Gmail page.
Make Strong Your Gmail Setting
To make your Gmail account more secure, set some options in your Gmail setting. Sign-in to your Gmail account and click on "Setting" option top of your Gmail page.
Under the "General" tab check the "Signature" and "Vacation Responder" for prevent spam and make better professional use of your account.
Be careful when you configure "Send mail as", "Check mail using pop3" and "Grand access to your account". Don't add any insecure and affected mail account with your Gmail account.
Don't create any type of filter that threshes your important mails instead of spam. Always try to clear your spam counter.
Be careful when setting up "Pop Download" and "IMAP Access" set up under "Forwarding and POP/IMAP" tab. Ensure that your mail can't send to unknown account or mail client.
Enable "Authentication icon for verified senders" option under the "Labs" tab. It provides you an authentication icon right on the sender name. With this facility you can justify whether the sender's email is real or fake.
Update Account Recovery Options
In some cases you may forget your password or unfortunately your account have been hacked or compromized. For the shake of recovering your account always update your account recovery information. To do this go to "Settings -> Accounts and Import -> Google Account settings -> Change password recovery option" and add the following three information.
Add a recovery email address through which you can receive the password-reset link.
Add a mobile number. You can request a password-reset code to your mobile number.
Add a security question and write up the answer that you can remember.
Some General Security Tips
Nevertheless you follow some security work but here I also want to remind you some general security tips to make your Gmail account more stronger and safer.
Do not forget to sign out from your account after completing your job.
Whenever you sign-in to your account from a public or shared computer, clearer the browser cache.
Do not disclose your mail user id or password to anyone.
Do not sign-in to your account with any given links. Always check any given links before click on this link.
Password length should be at least 8 characters and try to use some special character eg. @, &, *,) etc. Do not use any common password like date of birth, phone numbers etc.
Change your password and security question at least three times in a year.
Do not give your mail id or password in any website that you don't trust.
Do not use any common security question. Try to give your own security question. So that no one can guess the answer.
Do not use your password in multiple accounts.
Keep your operating system and browser up to date. Turn on your computer's security center. So that any virus, Trojan or keylogger can not attack your computer.
Try to avoid the reading of spam mails.
Before you open any unknown attachment, just check this.
I hope using this security tips you can make your Gmail account stronger and safer.
Dibaca sebanyak : 2641 Kali
Facebook Feedback
My Social-Net Accounts, You can Follow.. mungkin suatu hari nanti kita berjodoh (‾⌣‾)♉
online user
Follow @agunkzscreamo
GUNAKAN KOTAK PENCARIAN DIATAS, JIKA ARTIKEL / FILE YANG KALIAN CARI TIDAK DITEMUKAN. Masukan Kata/Keyword
Pengunjung Blog yang baik adalah ia menyempatkan waktunya untuk memberikan LIKE/men-SHARE/meninggalkan TESTI/KOMENTAR. Berbagi ILMU & PENGETAHUAN kepada orang lain akan lebih bermanfaat, daripada hanya disimpan untuk kita sendiri :)

DAFTAR / LOGIN MENGGUNAKAN FACEBOOK, KUMPULKAN DOLAR DARI INTERNET

JIKA ANDA MEMPUNYAI DANA BERLEBIH DAN DIRASA BLOG SAYA BERGUNA, ANDA BISA BERDONASI AGAR BLOG INI LEBIH BAIK LAGI, KLIK GAMBAR DIBAWAH DETAILNYA

Kami Menjual & Menyediakan Kaset CD DVD KALI LINUX, Windows XP, Windows 7, Windows 8,Windows 8.1, Adobe Photoshop & seri lainnya, CorelDraw, Microsoft Office, Linux (Backtrack 5 R3 , Linux Red Hat, Ubuntu, Linux Mint, Linux Fedora, dll), sistem operasi maupun Software-Software LAMA maupun TERBARU Lainnya (KLIK DISINI) !!

Jual FLASHDISK INSTALLER WINDOWS XP, WINDOWS 7, WINDOWS 8, WINDOWS 8.1 DAN LINUX TERBARU (KLIK DISINI)

My Yahoo Messenger


Follow AGUNKz scrEaMO Tech.
AGUNKz scrEaMO on g+
Jual Ebook Murah Jasa Pembuatan Blog/Web
Tweet Favorit oleh @A_BlogWeb
ADS & Sponsor
tertarik memasang Banner Iklan DI BLOG INI, Mention or Send Me Message on FACEBOOK AND TWITTER :)
UPGRADE KE FIREFOX TERBARU UNTUK KEAMANAN DAN KENYAMANAN SAAT BROWSING ;)
Posting Terbaru Lainnya
Last Visitors
Jumlah Pengunjung (by UNIQUE IP ADDRESS)
TRANSLATOR
Pengenalan
I ♥ PARAMORE \m/▐▐▐

Knowledge is for FREE

Orang-orang lebih khawatir dan takut jika Bumi ini Kiamat, PADAHAL Kiamat terbesar adalah ketika jantungmu berhenti berdetak, sehingga tidak dapat mengumpulkan pahala, melakukan shalat & sujud kepada Allah SWT...

Takutlah ketika panca indra/ hatimu biasa-biasa saja saat mendengarkan Adzan dikumandangkan & tidak segera melaksanakan shalat,
atau mata hati sudah dibutakan & biasa saja saat membaca peringatan serta melanggar yg sudah tertulis di Al-Quran.
bisa jadi kamu termasuk orang yg dibiarkan "tersesat" di dunia & akhirat.
Kategori
Alexa Rank