Microsoft Office 2010 Service Pack 1 (SP1)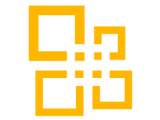 Supported Operating Systems: Windows 7, Windows Server 2003, Windows Vista, Windows XP
Download Microsoft Office 2010 Service Pack 1 (32-bit) (361 MB)
Download Microsoft Office 2010 Service Pack 1 (64 bit) (361 MB)
It's also important to note, that in addition to the changes introduced, Microsoft has also been hard at work to fix a range of post-RTM issues. Office 2010 SP1 will obviously include all fixes already released, including:

Office 2010 April 2011 Cumulative Update (KB 2528533) – Released April 26, 2011

Security and Non-Security Updates for April 2011 – Released April 12, 2011

Security and Non-Security Updates for March 2011 – Released March 8, 2011

Office 2010 February 2011 Cumulative Update (KB 2493730) – Released February 22, 2011

Security and Non-Security Updates for February 2011 – Released February 8, 2011

Non-Security Updates for January 2011 – Released January 11, 2011

Office 2010 December 2010 Cumulative Update (KB 2479673) – Released December 14, 2010

Security and Non-Security Updates for December 2010 – Released December 14, 2010

Security and Non-Security Updates for November 2010 – Released November 9, 2010

Office 2010 October 2010 Cumulative Update (KB 2449183) – Released October 26, 2010

Security and Non-Security Updates for October 2010 – Released October 12, 2010

Security and Non-Security Updates for September 2010 – Released September 14, 2010

Office 2010 August 2010 Cumulative Update (KB 2396341) – Released August 31, 2010

Security and Non-Security Updates for August 2010 – Released August 10, 2010

Security and Non-Security Updates for July 2010 – Released July 13, 2010

Office 2010 June 2010 Cumulative Update (KB 2259686) – Released June 29, 20
APPLIES TO:
* Microsoft Office Professional Plus 2010
* Microsoft Office Professional 2010
* Microsoft Office Standard 2010
* Microsoft Office Home and Business 2010
* Microsoft Office Home and Student 2010
* Microsoft Office Starter 2010
What's New in Office 2010 SP1 RTM
• Outlook fixes an issue where "Snooze Time" would not reset between appointments.

• The default behavior for PowerPoint "Use Presenter View" option changed to display the slide show on the secondary monitor.

• Integrated community content in the Access Application Part Gallery.

• Better alignment between Project Server and SharePoint Server browser support.

• Improved backup / restore functionality for SharePoint Server

• The Word Web Application extends printing support to "Edit Mode."

• Project Professional now synchronizes scheduled tasks with SharePoint task lists.

• Internet Explorer 9 "Native" support for Office Web Applications and SharePoint

• Office Web Applications Support for Chrome

• Inserting Charts into Excel Workbooks using Excel Web Application

• Support for searching PPSX files in Search Server

• Visio Fixes scaling issues and arrowhead rendering errors with SVG export

• Proofing Tools improve spelling suggestions in Canadian English, French, Swedish and European Portuguese.

• Outlook Web Application Attachment Preview (with Exchange Online only)

• Office client suites using "Add Remove Programs" Control Panel, building on our work from Office 2007 SP2."

As it's usually the case, SP1 will be offered free of charge to all Office 2010 customers.

For more Information about Microsoft Office 2010

JUAL MICROSOFT OFFICE 2010

SILAHKAN TINGGALKAN WALL/MESSAGE

facebook.com/agunkzisme

reference: microsoft, softpedia.com, wikipedia.com
Dibaca sebanyak : 2975 Kali
Facebook Feedback
My Social-Net Accounts, You can Follow.. mungkin suatu hari nanti kita berjodoh (‾⌣‾)♉
online user
Follow @agunkzscreamo
GUNAKAN KOTAK PENCARIAN DIATAS, JIKA ARTIKEL / FILE YANG KALIAN CARI TIDAK DITEMUKAN. Masukan Kata/Keyword
Pengunjung Blog yang baik adalah ia menyempatkan waktunya untuk memberikan LIKE/men-SHARE/meninggalkan TESTI/KOMENTAR. Berbagi ILMU & PENGETAHUAN kepada orang lain akan lebih bermanfaat, daripada hanya disimpan untuk kita sendiri :)

DAFTAR / LOGIN MENGGUNAKAN FACEBOOK, KUMPULKAN DOLAR DARI INTERNET

JIKA ANDA MEMPUNYAI DANA BERLEBIH DAN DIRASA BLOG SAYA BERGUNA, ANDA BISA BERDONASI AGAR BLOG INI LEBIH BAIK LAGI, KLIK GAMBAR DIBAWAH DETAILNYA

Kami Menjual & Menyediakan Kaset CD DVD KALI LINUX, Windows XP, Windows 7, Windows 8,Windows 8.1, Adobe Photoshop & seri lainnya, CorelDraw, Microsoft Office, Linux (Backtrack 5 R3 , Linux Red Hat, Ubuntu, Linux Mint, Linux Fedora, dll), sistem operasi maupun Software-Software LAMA maupun TERBARU Lainnya (KLIK DISINI) !!

Jual FLASHDISK INSTALLER WINDOWS XP, WINDOWS 7, WINDOWS 8, WINDOWS 8.1 DAN LINUX TERBARU (KLIK DISINI)

My Yahoo Messenger


Follow AGUNKz scrEaMO Tech.
AGUNKz scrEaMO on g+
Jual Ebook Murah Jasa Pembuatan Blog/Web
Tweet Favorit oleh @A_BlogWeb
ADS & Sponsor
tertarik memasang Banner Iklan DI BLOG INI, Mention or Send Me Message on FACEBOOK AND TWITTER :)
UPGRADE KE FIREFOX TERBARU UNTUK KEAMANAN DAN KENYAMANAN SAAT BROWSING ;)
Posting Terbaru Lainnya
Last Visitors
Jumlah Pengunjung (by UNIQUE IP ADDRESS)
TRANSLATOR
Pengenalan
I ♥ PARAMORE \m/▐▐▐

Knowledge is for FREE

Orang-orang lebih khawatir dan takut jika Bumi ini Kiamat, PADAHAL Kiamat terbesar adalah ketika jantungmu berhenti berdetak, sehingga tidak dapat mengumpulkan pahala, melakukan shalat & sujud kepada Allah SWT...

Takutlah ketika panca indra/ hatimu biasa-biasa saja saat mendengarkan Adzan dikumandangkan & tidak segera melaksanakan shalat,
atau mata hati sudah dibutakan & biasa saja saat membaca peringatan serta melanggar yg sudah tertulis di Al-Quran.
bisa jadi kamu termasuk orang yg dibiarkan "tersesat" di dunia & akhirat.
Kategori
Alexa Rank