Mozilla FireFox 5.0. Final Release, What's New ?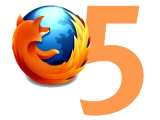 Here is some features in Mozilla Firefox 5.0 Final Release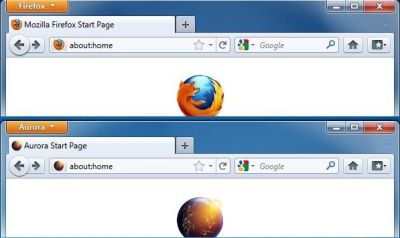 User-Facing Changes in 5.0
It used to be that updating Firefox meant you'd see a lot of changes. The delta between Firefox 4.x and 5.0, though, is tiny — at least as far as user-facing changes are concerned.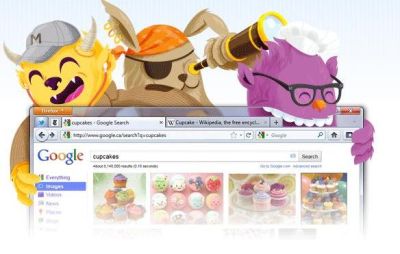 In fact the main user-facing change is the addition of the "do not track" feature in the privacy preferences. What's that? Mozilla is proposing a Do Not Track feature to let users tell Wesites "hey, do not track my movements online." Right now, sites like Facebook and many ad networks use cookies and other features to see where you've been online — and not simply on their Website.
This feature has been in the works prior to 5.0, but this is the first time it's popped up as a user-visible setting.
That it's in Firefox 5.0 is the good news. The bad news is that, well, it's optional for advertisers and other sites to honor the setting. So even if you have "Do Not Track" enabled, that doesn't necessarily mean that you won't actually be tracked. Sorry. Like the "do not call" list, it's probably going to take more than an HTTP header to actually dissuade many sites from tracking users — so don't let the setting lull you into a sense of anonymity.
Under the Hood
While FireFox 5 is a modest release in terms of user-obvious features, that doesn't mean that it's not a worthy upgrade. A lot of work has gone on under the hood, making Firefox 5.0 a much better browser for developers to target.
Let's look at some of the high-level new features for developers. First off, there's the CSS3 animations. They pretty much do what it says on the tin — animations let developers create animations using CSS rather than a technology like Flash. If you want a sample of what CSS animations can do, check out the Madmanimation which delivers an homage to the Mad Men opening animation using HTML and CSS animations. That's it. Note that it won't work in Firefox 4 or other browsers that don't support CSS3.
Firefox is no longer sending the "Keep-Alive" HTTP header. According to the Web developer blog for Mozilla, the header was redundant and formatted incorrectly as implemented in Firefox 4.x.
Another major change is that Firefox 5.0 only loads textures from the originating domain for WebGL content. Loading textures from other domains was seen as a potential security hole.
Those are the big changes, there's also a load of minor changes to how elements are handled and changes for compliance to standards or to be compatible with WebKit browsers.
Of Auroras, Betas, and Stable Releases
When the cycle began for Firefox 5, the Moz folks introduced three "channels" for Firefox. The stable release that we all know and love, a beta channel for users who want or need cutting edge features with a hint of stability, and the Aurora channel for adventurous users who are willing to trade stability for exposure to the newest goodies that may or may not make it into stable releases. Note that there's also the beta channel for mobile.
Originally the Firefox folks were going to have a "channel switcher" built into Firefox so users could easily select the channel that they received updates from. However, it was decided that this was unnecessary. Most of the users who wanted the Beta or Aurora channel were better served by running multiple releases of Firefox (for testing purposes) and the vast majority of Firefox users weren't a good target for Beta or Aurora.
Towards 6.0
Probably the biggest change in Firefox 5 is really the new release cycle. Before the end of 2011, the Mozilla folks plan to release Firefox 6 and 7. Firefox 6 will move into the beta channel on July 5, and Firefox 7 will move into Aurora on the same day — with Firefox 6.0 being released to the stable channel in August.
What does this mean for Linux distros that ship their own builds of Firefox? It depends on the distribution. The Mozilla folks have been in talks with distributors about backporting security patches and what will be considered acceptable changes to still carry the Firefox name. Red Hat Enterprise Linux and Ubuntu users will likely get the latest releases of Firefox through normal update channels rather than carrying forward old (such as 3.5.x) releases with patches.
Firefox 5.0 really isn't an urgent update if you are using the release that comes with your distro. If you're not having any issues with Firefox, it's not crucial to upgrade today — and the features in 5.0 really aren't so compelling that you will lose out by sticking with 4.x. However, if you're the adventurous type, I'd suggest skipping the 5.0 download and going straight to the Beta channel. I've been running Firefox development releases for a long, long time. Aside from the occasional extension that doesn't work with an update or hard-codes the version of Firefox it expects, I've run into remarkably few problems using Firefox development releases.
Mozilla just released Firefox 5, and while most of the updates are under the hood, there are a few cool new features worth mentioning.
"Do not track" options for Android, better visibility in Preferences of desktop version
CSS animation support, which helps developers build more dynamic websites
Better support for JavaScript and Canvas
Updated support for MathML, HTML 5, XHR, and SMIL.
All the mumbo jumbo basically means that your browsing experience is going to be even faster with Firefox 5. It adds updated compatibility with new web standards, so it's an update you might want to download now.
Firefox 5 Hands-on for Windows and Android: What's New?
With its release of Firefox 5 on Tuesday, Mozilla is stepping into its rapid release development cycle, meaning that it will now be rolling out major updates for its hugely popular web browser in roughly three-month intervals. As the first release under this initiative, Firefox 5 offers little in the way of a aesthetic improvements, but does include some new key features that users and developers should find interesting. One particular item of note is the fact that the browser is being rolled out for Windows, Mac and Linux desktops as well as the mobile Android platform at the same time.
Downloading the update for both the desktop and Android platforms was the usual simple affair and took roughly 40 seconds on our office internet connection and a little over two minutes using a Droid X on Verizon's 3G network, respectively. Setup for both the desktop and mobile versions was a breeze.
Perhaps the most noteworthy change the update brings with it is the addition of Mozilla's Do Not Track feature to the Android version of the browser. Previously only available with desktop releases of the software, the Do Not Track feature allows users to opt-out of online behavior tracking. Users can toggle the feature under the mobile browser's privacy and security tab. Mozilla has also made the feature more visible for its desktop versions by placing it prominently in the browser's privacy tab located in the options menu.
In addition to adding Do Not Track, Mozilla says the release also increases browser speeds for Android users over 3G. Speeds increased slightly over previous versions and put the stock Android browser to shame, loading Laptopmag.com in 16 seconds versus 28 seconds.
While the update offers many improvements – Mozilla says there are more than 1,000 fixes for bugs and slight security improvements – Adobe Flash support on Android is still conspicuously absent. So many users will prefer the stock Android browser.
On the desktop side of things, Firefox 5 for now offers stronger support for CSS Animations, allowing developers to craft rich, interactive web pages without the use of Flash. Mozilla Hacks offers a tutorial describing how developers can use the new feature.
Already running Firefox 5.0? Let us know what you think!
DOWNLOAD MOZILLA FIREFOX 5.0. Final Release
reference: linux.com, seocollege.org, digital.findtechnologynews.com
Dibaca sebanyak : 6264 Kali
Facebook Feedback
My Social-Net Accounts, You can Follow.. mungkin suatu hari nanti kita berjodoh (‾⌣‾)♉
online user
Follow @agunkzscreamo
GUNAKAN KOTAK PENCARIAN DIATAS, JIKA ARTIKEL / FILE YANG KALIAN CARI TIDAK DITEMUKAN. Masukan Kata/Keyword
Pengunjung Blog yang baik adalah ia menyempatkan waktunya untuk memberikan LIKE/men-SHARE/meninggalkan TESTI/KOMENTAR. Berbagi ILMU & PENGETAHUAN kepada orang lain akan lebih bermanfaat, daripada hanya disimpan untuk kita sendiri :)

DAFTAR / LOGIN MENGGUNAKAN FACEBOOK, KUMPULKAN DOLAR DARI INTERNET

JIKA ANDA MEMPUNYAI DANA BERLEBIH DAN DIRASA BLOG SAYA BERGUNA, ANDA BISA BERDONASI AGAR BLOG INI LEBIH BAIK LAGI, KLIK GAMBAR DIBAWAH DETAILNYA

Kami Menjual & Menyediakan Kaset CD DVD KALI LINUX, Windows XP, Windows 7, Windows 8,Windows 8.1, Adobe Photoshop & seri lainnya, CorelDraw, Microsoft Office, Linux (Backtrack 5 R3 , Linux Red Hat, Ubuntu, Linux Mint, Linux Fedora, dll), sistem operasi maupun Software-Software LAMA maupun TERBARU Lainnya (KLIK DISINI) !!

Jual FLASHDISK INSTALLER WINDOWS XP, WINDOWS 7, WINDOWS 8, WINDOWS 8.1 DAN LINUX TERBARU (KLIK DISINI)

My Yahoo Messenger


Follow AGUNKz scrEaMO Tech.
AGUNKz scrEaMO on g+
Jual Ebook Murah Jasa Pembuatan Blog/Web
Tweet Favorit oleh @A_BlogWeb
ADS & Sponsor
tertarik memasang Banner Iklan DI BLOG INI, Mention or Send Me Message on FACEBOOK AND TWITTER :)
UPGRADE KE FIREFOX TERBARU UNTUK KEAMANAN DAN KENYAMANAN SAAT BROWSING ;)
Posting Terbaru Lainnya
Last Visitors
Jumlah Pengunjung (by UNIQUE IP ADDRESS)
TRANSLATOR
Pengenalan
I ♥ PARAMORE \m/▐▐▐

Knowledge is for FREE

Orang-orang lebih khawatir dan takut jika Bumi ini Kiamat, PADAHAL Kiamat terbesar adalah ketika jantungmu berhenti berdetak, sehingga tidak dapat mengumpulkan pahala, melakukan shalat & sujud kepada Allah SWT...

Takutlah ketika panca indra/ hatimu biasa-biasa saja saat mendengarkan Adzan dikumandangkan & tidak segera melaksanakan shalat,
atau mata hati sudah dibutakan & biasa saja saat membaca peringatan serta melanggar yg sudah tertulis di Al-Quran.
bisa jadi kamu termasuk orang yg dibiarkan "tersesat" di dunia & akhirat.
Kategori
Alexa Rank