NEW UPDATE: Free Download Realtek High Definition Audio Driver R 2.70 2012 (for 32 bit & 64 bit)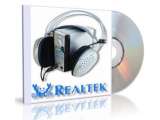 FREE DOWNLOAD Realtek High Definition Audio Driver R2.70 2012 for Windows Vista, Windows 7, Windows 8
(Click Here)
http://www.realtek.com.tw/downloads/downloadsCheck.aspx?Langid=1&PNid=24&PFid=24&Level=4&Conn=3&DownTypeID=3&GetDown=false#High%20Definition%20Audio%20Codecs
Realtek High Definition Audio drivers for Vista and Windows 7 (32/64 bits). Audio drivers available for download from the Realtek website are general drivers for our audio ICs, and may not offer the customizations made by your system/motherboard manufacturer. To be sure you obtain the full features/customizations provided in your original audio product, please download the latest drivers from your system/motherboard manufacturer's website.

Features:

High-performance DACs with 103dB SNR are ideal for Dolby Master Studio

ADCs with 90dBA SNR

Meets performance requirements for audio on PC2001 systems

10 DAC channels support 16/20/24-bit PCM format for 7.1 sound playback,

plus 2 channels of independent stereo sound output (multiple streaming)

through the - Front-Out-Left and Front-Out-Right channels

3 stereo ADCs support 16/20-bit PCM format, two for microphone array, one for legacy mixer recording

All DACs support 44.1k/48k/96k/192kHz sample rate

All ADCs support 44.1k/48k/96kHz sample rate

Applicable for DVD-Audio solutions

16/20/24-bit S/PDIF-OUT supports 44.1k/48k/96k/192kHz sample rate

16/20/24-bit S/PDIF-IN supports 44.1k/48k/96k/192kHz sample rate

Up to four channels of microphone input are supported for AEC/BF application

High-quality analog differential CD input

Supports external PCBEEP input and built-in digital BEEP generator

Software selectable 2.5V/3.75V VREFOUT

Six VREFOUTs are supported by default, with additional four VREFOUTs available by sharing unused analog I/O pins

Two jack detection pins each designed to detect up to 4 jacks

Reserve analog mixer architecture for backward compatibility with AC'97

Wide range (–80dB ~ +42dB) volume control with 1.5dB resolution of analog to analog mixer gain

All analog jacks are stereo input and output re-tasking for analog plug & play

Built-in headphone amplifiers for each re-tasking jack

Supports both analog DC volume control and GPI digital volume control

2 GPIOs (General Purpose Input/Output) for customized applications

Optional EAPD (External Amplifier Power Down) is supported

Power support: Digital: 3.3V; Analog: 5.0V (Minimum AVDD is 3.6V)

Power management and enhanced power saving features

48-pin LQFP lead (Pb)-free package

Meets Microsoft WHQL/WLP 2.0 audio requirements

EAX 1.0 & 2.0 compatible

Direct Sound 3D compatible

A3D compatible

I3DL2 compatible

HRTF 3D Positional Audio

Emulation of 26 sound environments to enhance gaming experience

10 Software Equalizer Bands

Voice Cancellation and Key Shifting in Karaoke mode

Realtek Media Player

Enhanced Configuration Panel and device sensing wizard to improve user experience

Microphone Acoustic Echo Cancellation (AEC), Noise Suppression (NS) and Beam Forming (BF) technology for voice application

ALC882D features Dolby Digital Live output for consumer equipment

ALC882H features Dolby Home Theater software

ALC882M features Dolby Master Studio software
This download contains the latest audio drivers, software and utilities for the Realtek high definition audio controllers. It contains all driver files and the control center for Realtek HD-Audio devices for Windows 2000, XP, Vista and Windows 7. Windows 8 The downloads are fully compatible with 32 bit and 64 bit binaries.
Dibaca sebanyak : 10238 Kali
Rating : 1 Bagus, 0 Jelek
Facebook Feedback
My Social-Net Accounts, You can Follow.. mungkin suatu hari nanti kita berjodoh (‾⌣‾)♉
online user
Follow @agunkzscreamo
GUNAKAN KOTAK PENCARIAN DIATAS, JIKA ARTIKEL / FILE YANG KALIAN CARI TIDAK DITEMUKAN. Masukan Kata/Keyword
Pengunjung Blog yang baik adalah ia menyempatkan waktunya untuk memberikan LIKE/men-SHARE/meninggalkan TESTI/KOMENTAR. Berbagi ILMU & PENGETAHUAN kepada orang lain akan lebih bermanfaat, daripada hanya disimpan untuk kita sendiri :)

DAFTAR / LOGIN MENGGUNAKAN FACEBOOK, KUMPULKAN DOLAR DARI INTERNET

JIKA ANDA MEMPUNYAI DANA BERLEBIH DAN DIRASA BLOG SAYA BERGUNA, ANDA BISA BERDONASI AGAR BLOG INI LEBIH BAIK LAGI, KLIK GAMBAR DIBAWAH DETAILNYA

Kami Menjual & Menyediakan Kaset CD DVD KALI LINUX, Windows XP, Windows 7, Windows 8,Windows 8.1, Adobe Photoshop & seri lainnya, CorelDraw, Microsoft Office, Linux (Backtrack 5 R3 , Linux Red Hat, Ubuntu, Linux Mint, Linux Fedora, dll), sistem operasi maupun Software-Software LAMA maupun TERBARU Lainnya (KLIK DISINI) !!

Jual FLASHDISK INSTALLER WINDOWS XP, WINDOWS 7, WINDOWS 8, WINDOWS 8.1 DAN LINUX TERBARU (KLIK DISINI)

My Yahoo Messenger


Follow AGUNKz scrEaMO Tech.
AGUNKz scrEaMO on g+
Jual Ebook Murah Jasa Pembuatan Blog/Web
Tweet Favorit oleh @A_BlogWeb
ADS & Sponsor
tertarik memasang Banner Iklan DI BLOG INI, Mention or Send Me Message on FACEBOOK AND TWITTER :)
UPGRADE KE FIREFOX TERBARU UNTUK KEAMANAN DAN KENYAMANAN SAAT BROWSING ;)
Posting Terbaru Lainnya
Last Visitors
Jumlah Pengunjung (by UNIQUE IP ADDRESS)
TRANSLATOR
Pengenalan
I ♥ PARAMORE \m/▐▐▐

Knowledge is for FREE

Orang-orang lebih khawatir dan takut jika Bumi ini Kiamat, PADAHAL Kiamat terbesar adalah ketika jantungmu berhenti berdetak, sehingga tidak dapat mengumpulkan pahala, melakukan shalat & sujud kepada Allah SWT...

Takutlah ketika panca indra/ hatimu biasa-biasa saja saat mendengarkan Adzan dikumandangkan & tidak segera melaksanakan shalat,
atau mata hati sudah dibutakan & biasa saja saat membaca peringatan serta melanggar yg sudah tertulis di Al-Quran.
bisa jadi kamu termasuk orang yg dibiarkan "tersesat" di dunia & akhirat.
Kategori
Alexa Rank