NEW UPDATE: Free Download Internet Download Manager 6.18
Internet Download Manager (IDM) is a tool to increase download speeds by up to 5 times, resume and schedule downloads. Comprehensive error recovery and resume capability will restart broken or interrupted downloads due to lost connections, network problems, computer shutdowns, or unexpected power outages.
Simple graphic user interface makes IDM user friendly and easy to use.Internet Download Manager has a smart download logic accelerator that features intelligent dynamic file segmentation and safe multipart downloading technology to accelerate your downloads. Unlike other download managers and accelerators Internet Download Manager segments downloaded files dynamically during download process and reuses available connections without additional connect and login stages to achieve best acceleration performance.
Version 6.18 adds Windows 8 compatibility, adds IDM download panel for web-players that can be used to download flash videos from sites like MySpaceTV, and others. It also features complete Windows 7 and Vista support, video page grabber, redeveloped scheduler, and MMS protocol support. The new version also adds improved integration for IE 10 and IE based browsers, redesigned and enhanced download engine, the unique advanced integration into all latest browsers, improved toolbar, and a wealth of other improvements and new features.

Internet Download Manager supports proxy servers, ftp and http protocols, firewalls, redirects, cookies, authorization, MP3 audio and MPEG video content processing. IDM integrates seamlessly into Microsoft Internet Explorer, Netscape, MSN Explorer, AOL, Opera, Mozilla, Mozilla Firefox, Mozilla Firebird, Avant Browser, MyIE2, and all other popular browsers to automatically handle your downloads. You can also drag and drop files, or use Internet Download Manager from command line. Internet Download Manager can dial your modem at the set time, download the files you want, then hang up or even shut down your computer when it's done.
What's new in version 6.18
(Released: Oct 03, 2013)
Added support for High DPI settings

Added a feature to take over https downloads in Google Chrome

Added a feature to show download this video/audio panel for https videos in Google Chrome

Resolved problems with downloading videos from several sites

Fixed bugs
| | |
| --- | --- |
| License: | Trial |
| File Size: | 5.30 MB |
| File Name: | idman618.exe |
| OS Support: | Windows XP | 7 | 8 | Server 2003 | 2008 + 64bit |
| Date Added: | Oct 04, 2013 |
| Homepage: | www.internetdownloadmanager.com |
Dibaca sebanyak : 569 Kali
Facebook Feedback
My Social-Net Accounts
GUNAKAN KOTAK PENCARIAN DIATAS, JIKA ARTIKEL / FILE YANG KALIAN CARI TIDAK DITEMUKAN. Masukan Kata/Keyword



JIKA ANDA MEMPUNYAI DANA BERLEBIH DAN DIRASA BLOG SAYA BERGUNA, ANDA BISA BERDONASI AGAR BLOG KAMI LEBIH BAIK LAGI MELALUI AKUN PAYPAL atau. BANK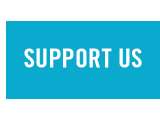 Kami Menjual & Menyediakan CD DVD KALI LINUX, Windows XP, Windows 7, Windows 8, Microsoft Office 2013, Linux (Backtrack 5 R3 , Linux Red Hat, Ubuntu, Linux Mint, Linux Fedora, dll), sistem operasi dan Software-Software LAMA maupun TERBARU Lainnya (KLIK DISINI) !!


Jual FLASHDISK INSTALLER WINDOWS XP, WINDOWS 7, WINDOWS 8, DAN LINUX TERBARU (KLIK DISINI)

My Yahoo Messenger
AGUNKz scrEaMO on g+
Jual Ebook Murah Jasa Pembuatan Blog/Web
Tweet Favorit oleh @A_BlogWeb
ADS & Sponsor
tertarik memasang Banner Iklan DI BLOG INI, Mention or Send Me Message on FACEBOOK AND TWITTER :)
UPGRADE KE FIREFOX TERBARU UNTUK KEAMANAN DAN KENYAMANAN SAAT BROWSING ;)
Posting Terbaru Lainnya
Last Visitors
Jumlah Pengunjung (by UNIQUE IP ADDRESS)
LOKASI Pengunjung Terakhir
Posting Terakhir Dikunjungi
AGUNKz FLAG COUNTER
POLLING
TRANSLATOR
Pengenalan
I ♥ PARAMORE \m/▐▐▐

"What is not started today is never finished tomorrow."

"Life Is Not About Finding YourSelf, It's about Creating YourSelf"

Knowledge is for FREE

FOLLOW ME, AND I WILL FOLLOW YOU BACK :)
Kategori
Alexa Rank