NEW UPDATE : Google Chrome 15.0.874.102 FINAL Stable Version [Offline Setup Installer] for Windows, Linux, Mac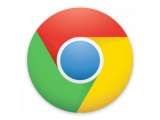 FREE DOWNLOAD Google Chrome 15.0.874.102 FINALStable Version (Offline Setup Installer) for Windows (22.80 MB)
FREE DOWNLOAD Google Chrome 15.0.874.102 FINAL Stable Version [Offline Setup Installer] for LINUX
FREE DOWNLOAD Google Chrome 15.0.874.102 FINAL Stable Version (Offline Setup Installer) for MAC (42.00 MB)
In the latest stable release of Chrome, Google introduced a revamped New Tab Page. The new layout of the New Tab Page looks clean and sleek. The page is now split into two sections, one for most visited web pages while another showcased your installed web apps.
You can switch between sections using the labels (Most visited and Apps) at the bottom of the page. Meanwhile, the recently closed tabs can be accessed from a menu at the right-bottom of the page.
Here's a quick video tour on the New Tab Page. Check it out.
Change Log
The Google Chrome team is happy to announce the arrival of Chrome 15.0.874.102 to the Stable Channel for Windows, Mac, Linux, and Chrome Frame. Chrome 15 contains some really great improvements including a new
New Tab page
. You can read about it more on the Google Chome blog.
Security fixes and rewards:
Please see
the Chromium security page
for more detail. Note that the referenced bugs may be kept private until a majority of our users are up to date with the fix.




[$

500

] [

86758

]

High

CVE-2011-2845: URL bar spoof in history handling.

Credit to Jordi Chancel.

[

88949

]

Medium

CVE-2011-3875: URL bar spoof with drag+drop of URLs.

Credit to Jordi Chancel.

[

90217

]

Low

CVE-2011-3876: Avoid stripping whitespace at the end of download filenames.

Credit to Marc Novak.

[

91218

]

Low

CVE-2011-3877: XSS in appcache internals page.

Credit to Google Chrome Security Team (Tom Sepez) plus independent discovery by Juho Nurminen.

[

94487

]

Medium

CVE-2011-3878: Race condition in worker process initialization.

Credit to miaubiz.

[

95374

]

Low

CVE-2011-3879: Avoid redirect to chrome scheme URIs.

Credit to Masato Kinugawa.

[

95992

]

Low

CVE-2011-3880: Don't permit as a HTTP header delimiter.

Credit to Vladimir Vorontsov, ONsec company.

[$

1

2

1

7

4

] [

96047

] [

96885

] [

98053

] [

99512

] [

99750

]

High

CVE-2011-3881: Cross-origin policy violations.

Credit to Sergey Glazunov.

[

96292

]

High

CVE-2011-3882: Use-after-free in media buffer handling.

Credit to Google Chrome Security Team (Inferno).

[$

1000

] [

96902

]

High

CVE-2011-3883: Use-after-free in counter handling.

Credit to miaubiz.

[

97148

]

High

CVE-2011-3884: Timing issues in DOM traversal.

Credit to Brian Ryner of the Chromium development community.

[$

6

3

3

7

] [

97599

] [

98064

] [

98556

] [

99294

] [

99880

] [

100059

]

High

CVE-2011-3885: Stale style bugs leading to use-after-free.

Credit to miaubiz.

[$

1500

] [

98407

]

Medium

CVE-2011-3887: Cookie theft with javascript URIs.

Credit to Sergey Glazunov.

[$

1000

] [

99138

]

High

CVE-2011-3888: Use-after-free with plug-in and editing.

Credit to miaubiz.

[$

2000

] [

99211

]

High

CVE-2011-3889: Heap overflow in Web Audio.

Credit to miaubiz.

[

99553

]

High

CVE-2011-3890: Use-after-free in video source handling.

Credit to Ami Fischman of the Chromium development community.

[

100322

]

High

CVE-2011-3891: Exposure of internal v8 functions.

Credit to Steven Keuchel of the Chromium development community plus independent discovery by Daniel Divricean.
The bugs
[
94487
], [
96292
], [
96902
], [
97599
]
,
[
98064
], [
98556
], [
99294
], [
100059
], [
99138
] and [
99211
]
were detected using
AddressSanitizer
.
Although Chrome is not directly affected by the attack, the NSS network library was updated to include a defense against so-called BEAST. This defense may expose bugs in Brocade hardware. Brocade is working on the issue. The lighttpd project fixed a compatibility issue at version 1.4.27 and newer.
In addition, we would like to thank Sławomir Błażek and Aki Helin of OUSPG for working with us in the development cycle and preventing bugs from ever reaching the stable channel. Various rewards were issued.
Dibaca sebanyak : 2974 Kali
Facebook Feedback
My Social-Net Accounts, You can Follow.. mungkin suatu hari nanti kita berjodoh (‾⌣‾)♉
online user
Follow @agunkzscreamo
GUNAKAN KOTAK PENCARIAN DIATAS, JIKA ARTIKEL / FILE YANG KALIAN CARI TIDAK DITEMUKAN. Masukan Kata/Keyword
Pengunjung Blog yang baik adalah ia menyempatkan waktunya untuk memberikan LIKE/men-SHARE/meninggalkan TESTI/KOMENTAR. Berbagi ILMU & PENGETAHUAN kepada orang lain akan lebih bermanfaat, daripada hanya disimpan untuk kita sendiri :)

DAFTAR / LOGIN MENGGUNAKAN FACEBOOK, KUMPULKAN DOLAR DARI INTERNET

JIKA ANDA MEMPUNYAI DANA BERLEBIH DAN DIRASA BLOG SAYA BERGUNA, ANDA BISA BERDONASI AGAR BLOG INI LEBIH BAIK LAGI, KLIK GAMBAR DIBAWAH DETAILNYA

Kami Menjual & Menyediakan Kaset CD DVD KALI LINUX, Windows XP, Windows 7, Windows 8,Windows 8.1, Adobe Photoshop & seri lainnya, CorelDraw, Microsoft Office, Linux (Backtrack 5 R3 , Linux Red Hat, Ubuntu, Linux Mint, Linux Fedora, dll), sistem operasi maupun Software-Software LAMA maupun TERBARU Lainnya (KLIK DISINI) !!

Jual FLASHDISK INSTALLER WINDOWS XP, WINDOWS 7, WINDOWS 8, WINDOWS 8.1 DAN LINUX TERBARU (KLIK DISINI)

My Yahoo Messenger


Follow AGUNKz scrEaMO Tech.
AGUNKz scrEaMO on g+
Jual Ebook Murah Jasa Pembuatan Blog/Web
Tweet Favorit oleh @A_BlogWeb
ADS & Sponsor
tertarik memasang Banner Iklan DI BLOG INI, Mention or Send Me Message on FACEBOOK AND TWITTER :)
UPGRADE KE FIREFOX TERBARU UNTUK KEAMANAN DAN KENYAMANAN SAAT BROWSING ;)
Posting Terbaru Lainnya
Last Visitors
Jumlah Pengunjung (by UNIQUE IP ADDRESS)
TRANSLATOR
Pengenalan
I ♥ PARAMORE \m/▐▐▐

Knowledge is for FREE

Orang-orang lebih khawatir dan takut jika Bumi ini Kiamat, PADAHAL Kiamat terbesar adalah ketika jantungmu berhenti berdetak, sehingga tidak dapat mengumpulkan pahala, melakukan shalat & sujud kepada Allah SWT...

Takutlah ketika panca indra/ hatimu biasa-biasa saja saat mendengarkan Adzan dikumandangkan & tidak segera melaksanakan shalat,
atau mata hati sudah dibutakan & biasa saja saat membaca peringatan serta melanggar yg sudah tertulis di Al-Quran.
bisa jadi kamu termasuk orang yg dibiarkan "tersesat" di dunia & akhirat.
Kategori
Alexa Rank