NEW UPDATE: Inno Setup 5.4.3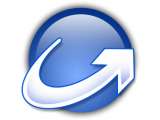 File Name : isetup-5.4.3-unicode.exe
File Size :
2.07 MB
Requirements :
Windows XP |Server 2003 | Vista |Server 2008 | Win 7
Languages :English | .....
License :
Freeware
Date Add : 12-21-2011
Homepage : www.jrsoftware.org/isinfo.php
FREE DOWNLOAD Inno Setup 5.4.3
Filename
Download Sites
DLs
Date
Description
isetup-5.4.3.exe
Random site
US
Netherlands
1,650
2011-12-20
Inno Setup self-installing package.
isetup-5.4.3-unicode.exe
Random site
US
Netherlands
776
2011-12-20
Unicode Inno Setup self-installing package.
issrc-5.4.3.zip
Random site
US
Netherlands
476
2011-12-20
Delphi source code to Inno Setup.
This archive contains only the source code; it does not include documentation.
Features:
Support for all versions of Windows in use today: 7, 2008 R2, Vista, XP, 2008, 2003, 2000, Me, 98, 95, and NT 4.0. (No service packs are required.)
Extensive support for installation of 64-bit applications on the 64-bit editions of Windows. Both the x64 and Itanium architectures are supported. (On the Itanium architecture, Service Pack 1 or later is required on Windows Server 2003 to install in 64-bit mode.)
Supports creation of a single EXE to install your program for easy online distribution. Disk spanning is also supported.
Standard Windows 2000/XP-style wizard interface.
Customizable setup types, e.g. Full, Minimal, Custom.
Complete uninstall capabilities.
Installation of files:
Includes integrated support for "deflate", bzip2, and 7-Zip LZMA/LZMA2 file compression. The installer has the ability to compare file version info, replace in-use files, use shared file counting, register DLL/OCX's and type libraries, and install fonts.
Creation of shortcuts anywhere, including in the Start Menu and on the desktop.
Creation of registry and .INI entries.
Running other programs before, during or after install.
Support for multilingual installs, including right-to-left language support.
Support for passworded and encrypted installs.
Support for digitally signed installs and uninstalls.
Silent install and uninstall.
Unicode installs. (Windows 2000/XP or later)
Integrated preprocessor option for advanced compile-time customization.
Integrated Pascal scripting engine option for advanced run-time install and uninstall customization.
Full source code is available (Borland Delphi 2.0-5.0 and 2009)
Stable Release
Inno Setup 5 introduced a number of significant enhancements including:
5.0: Pascal Scripting at uninstall time
5.0: All-new, easier-to-use custom wizard page support
5.0: Expression support in Components/Tasks/Languages/Check
5.0: Live installation log viewing from within the IDE during debugging
5.1: Extensive support for installation of 64-bit applications on the 64-bit editions of Windows
5.2: Support for running programs with the (normally non-elevated) credentials of the user that started Setup initially
5.2: Automated digital signing of Setup and Uninstall
5.2: Improved support for right-to-left languages (Arabic and Hebrew)
5.3: Support for new Windows 7 features and LZMA2 compression
5.3: Unicode Inno Setup
5.4: Much improved Compiler IDE editor
.
Dibaca sebanyak : 1029 Kali
Facebook Feedback