Bocoran foto Windows Phone (WP) 8 dari besutan Huawei bocor di jagad maya. Foto tersebut menampilkan sebuah smartphone Huawei berwarna cyan yang bagian belakangnya tercantum logo WP. Dilansir dari The Verge, Jumat (19/10/2012), foto yang disebut sebagai Huawei Ascend W1 itu diunggah oleh pengguna Sina Weibo @zh_en. Selain foto, juga bocor beberapa hal mengenai spesifikasi smartphone ini. Ascend W1 tersebut menggunakan layar WVGA seluas 4 inci. Sedangkan pada dapur pacunya disematkan prosesor dual core berkecepatan 1,2GHz. Selain itu jug aterdapat RAM 512MB. Di bagian belakang smartphone ini bertengger sebuah kamera yang memiliki ketajaman 5...
My Social-Net Accounts, You can Follow.. mungkin suatu hari nanti kita berjodoh (‾⌣‾)♉
GUNAKAN KOTAK PENCARIAN DIATAS, JIKA ARTIKEL / FILE YANG KALIAN CARI TIDAK DITEMUKAN. Masukan Kata/Keyword
Pengunjung Blog yang baik adalah ia menyempatkan waktunya untuk memberikan LIKE/men-SHARE/meninggalkan TESTI/KOMENTAR. Berbagi ILMU & PENGETAHUAN kepada orang lain akan lebih bermanfaat, daripada hanya disimpan untuk kita sendiri :)


JIKA ANDA MEMPUNYAI DANA BERLEBIH DAN DIRASA BLOG SAYA BERGUNA, ANDA BISA BERDONASI AGAR BLOG KAMI LEBIH BAIK LAGI MELALUI AKUN PAYPAL atau. BANK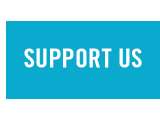 Kami Menjual & Menyediakan CD DVD KALI LINUX, Windows XP, Windows 7, Windows 8,Windows 8.1, Adobe Photoshop, CorelDraw, Microsoft Office, Linux (Backtrack 5 R3 , Linux Red Hat, Ubuntu, Linux Mint, Linux Fedora, dll), sistem operasi dan Software-Software LAMA maupun TERBARU Lainnya (KLIK DISINI) !!


Jual FLASHDISK INSTALLER WINDOWS XP, WINDOWS 7, WINDOWS 8, WINDOWS 8.1 DAN LINUX TERBARU (KLIK DISINI)

My Yahoo Messenger
AGUNKz scrEaMO on g+
Jual Ebook Murah Jasa Pembuatan Blog/Web
Tweet Favorit oleh @A_BlogWeb
ADS & Sponsor
tertarik memasang Banner Iklan DI BLOG INI, Mention or Send Me Message on FACEBOOK AND TWITTER :)
UPGRADE KE FIREFOX TERBARU UNTUK KEAMANAN DAN KENYAMANAN SAAT BROWSING ;)
Posting Terbaru Terbaru
Last Visitors
Jumlah Pengunjung (by UNIQUE IP ADDRESS)
LOKASI Pengunjung Terakhir
Posting Terakhir Dikunjungi
AGUNKz FLAG COUNTER
POLLING
TRANSLATOR
Pengenalan
I ♥ PARAMORE \m/▐▐▐

Knowledge is for FREE

Orang-orang lebih khawatir dan takut jika Bumi ini Kiamat, PADAHAL Kiamat terbesar adalah ketika jantungmu berhenti berdetak, sehingga tidak dapat mengumpulkan pahala, melakukan shalat & sujud kepada Allah SWT...

Takutlah ketika panca indra/ hatimu biasa-biasa saja saat mendengarkan Adzan dikumandangkan & tidak segera melaksanakan shalat,
atau mata hati sudah dibutakan & biasa saja saat membaca peringatan serta melanggar yg sudah tertulis di Al-Quran.
bisa jadi kamu termasuk orang yg dibiarkan "tersesat" di dunia & akhirat.
Kategori
Alexa Rank